WHO WE ARE
B&C Tax - formerly Borioli & Colombo Associati – since its foundation in 1988, has become a reference for tax and corporate services to medium-sized and large companies; in particular, B&C Tax specialized in consulting on direct taxes and VAT especially with reference to the related implications of an international nature.
B&C Tax has a specific focus on corporate governance and management of corporate bodies also in relation to the extensive experience acquired through the several assignments in the context of corporate control bodies, appointments as independent board members and liquidators.
B&C Tax has recently developed a labour consulting desk as well, relating to both the management of human resources and the pre-litigation phases.
Since 1993 B&C Tax has been an independent member of BKR International, a "leading association of independent accounting and business advisory firms".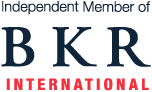 PROFESSIONALS
B&C Tax collaborates with more than 30 qualified professionals, both CPA and Labour Consultant, most of whom have shared the vision of B&C Tax since the first year after its foundation.
Partners
Managers
Associates
Consultant
ACTIVITY AREAS
B&C Tax has developed over the years specific skills in order to provide national and international entities with tax, corporate and labour consulting services. B&C Tax has always supported its customers in the setting up subsidiaries and branches of foreign companies as well as in the implementation of M&A transactions. A "core" activity is also represented by its participation in both administrative and control corporate bodies.

DITRAG is a company authorized by the Ministry of Economic Development to exercise fiduciary and audit activities and, in close connection with B&C Tax, provides administrative and accounting as well as budgeting and reporting services, payroll processing and personnel management, fiduciary registration of assets and escrow funds, corporate secretarial services and specific assistance for accounting and administrative due diligence activities.